Employer Branding Summit 2021 Special 5: How to prevent 50 shades of beige?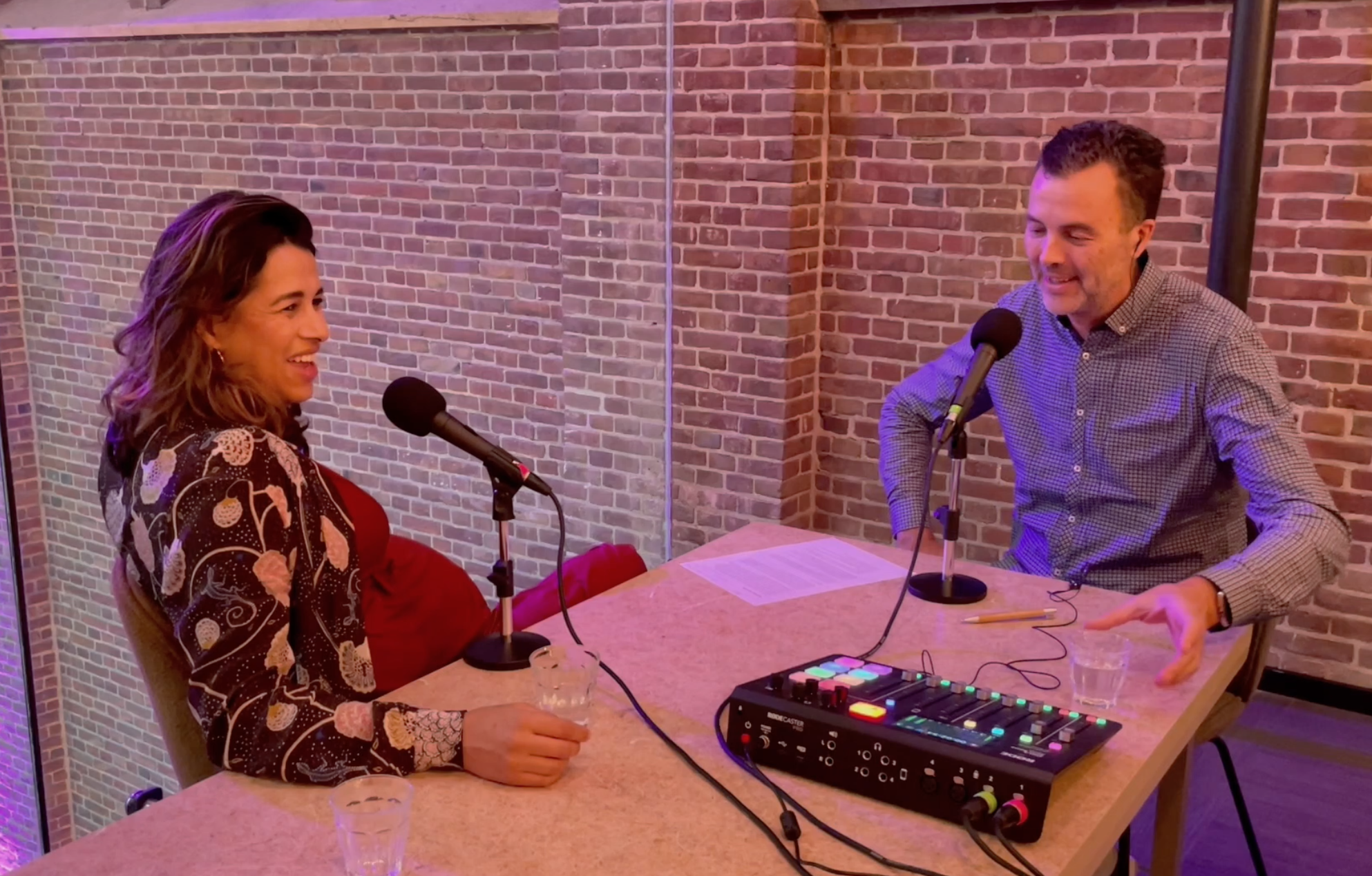 The fifth episode of the Employer Branding Summit 2021 specials is in English. 
That is because my guest is Emily Firth. She was one of the keynotes at the Employer Branding Summit 2021, organised by Recruiters United. After her keynote, she came by my microphones to talk a little more employer branding.
Emily started her career at a number of advertising agencies, before becoming global head of employer branding at Booking.com from 2017 until 2019. Since then she is an independent employer branding strategy consultant under the name of The truth works. 
Go search for Emily Firth online, and it is absolutely clear what she stands for in the employer branding landscape. Stand out from the crowd!
And that is what she has told in her keynote at the Employer Branding Summit. The title of her keynote was 'Avoiding 50 shades of beige. How to create employer brand content that stand out' 
We had a nice conversation afterwards, in which Emily told a bit more about the four questions you have to answer in a good brief:
Brand Identity: How do we usually show up? How do we look at the world?
Audience Insight: What do people already think and feel about our topic? What do they care about?
Strategic Proposition: What's the one single thing we want to tell them? In a way (only) we would?
Desired Outcome: What do we want them to think / feel / do as a result?
Listen to the episode for our conversation
'Hier is AMC' is een serie interviews waarin ik het vakgebied arbeidsmarktcommunicatie in de schijnwerpers wil zetten. Door met verschillende mensen te spreken die aan AMC, employer branding of recruitment marketing doen of wat ook maar in de buurt ligt doen, gaat er een serie ontstaan die de breedte van het vakgebied laat zien. En hoop ik zo veel mogelijk mensen enthousiast te maken voor dit vakgebied. 
Je kunt je abonneren op de podcast via iTunes, Spotify, Stitcher en Soundcloud. Of op elke andere plek waar jij je podcasts ophaalt. Voor iedereen die (nog) niks doet met podcasts, staan alle interviews ook op Youtube. Je kunt de podcast ook volgen op Instagram: @hierisamc